Shipping & Return Questions
Location and Shipping
Q. Where are you located?
A. We ship from Concord,CA. We are an internet based company and do not have a store front for customers to visit.
Q. Can I pick up in Concord,CA?
A. No. We ship from a distribution facility and the employees there are not equipped to handle will-call orders for customers. We do however offer free Houston local delivery.
Q. What shipping companies do you use?
A. We use Fedex for all of our delivery services. We ship orders under 150 pounds Fedex ground or express. Orders over 150 pounds will go Fedex Freight on a Pallet. Fedex Freight can bring the order to your house and hand the boxes off the truck piece by piece. If you require a lift-gate service you will be responsible for the fees.
Q. How long will it take to receive my order?
A. After the order is placed, we will ship the order within 48 hours. Shipping time takes 3-6 days.
Q. Do you ship internationally?
A. We can. Orders going to Canada will require a broker on your end before we ship. All other countries will be required to use a freight forwarding company. We will only ship to your freight forwarding company and you will be responsible for the shipment from there.
Claims - Poor Quality, Damaged or Defective Stair Parts
Q. Parts of my order arrived damaged. What can I do?
A. In the rare event of damaged material, quickly inspect your entire order. We only have 2 (two) days to file a claim with fedex due to damaged parts. You will need to send us pictures of the boxes & damaged parts within 2 (two) days of receiving your products. Claims after 2 (two) days will not be accepted.
Q. Parts of my order are defective or poor quality. What can I do?
A. In the rare event that poor quality parts snuck past our inspectors, we can reship new material free of charge. In some cases pictures may be required.
Return and Exchanges
Q. I want to return some or all of my order. What is the return policy?
A. We can accept returns on Full boxes only. We only accept returns up to two weeks from the time you received your parts. We do not take back left-over, extra parts. You will need to call or email us and we can create an RMA number for you. You will be required to ship the material back to us and ensure it doesn't get damaged in transit. Damaged parts will not be accepted back and you will have to file claim with your shipping company. There will be a 25% restocking charge for all returned parts.
Q. I want to exchange some or all of my order. What is the exchange policy?
A. Customer will be required to submit a pay for a new order. Customer will then be required to mail back original order to us via the Return Process mentioned above. Exchanges will not have a restocking charge unless a new exchange order is not placed.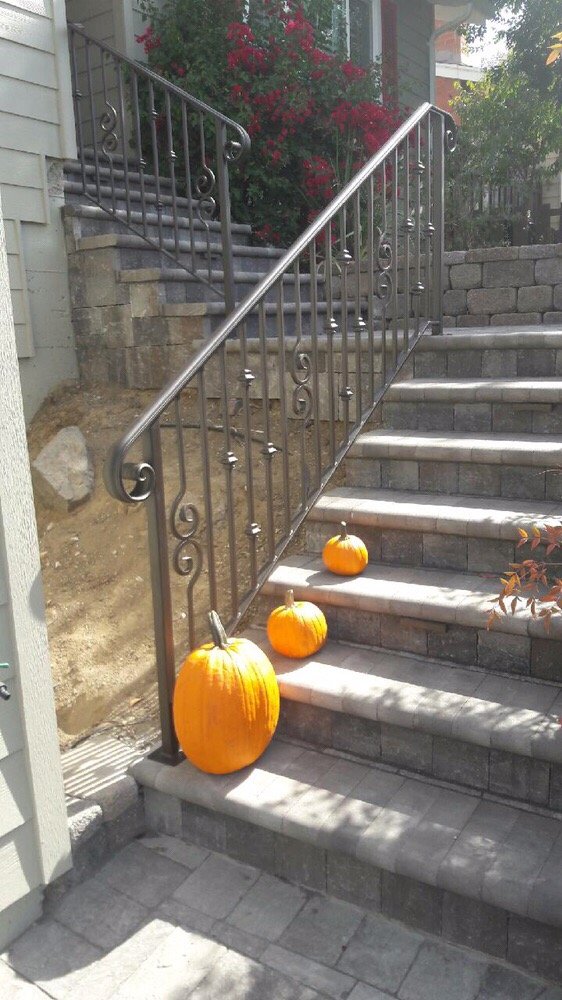 Connect With Us
We want to build your stairs!
Call Us Today
925-969-1587
877-965-4700
4871 Sunrise Dr. #102
Martinez, CA 94553