Available at All Things Interior office
877-965-4700
4871 Sunrise Dr #102 Martinez, CA
Wrought Iron Balusters for Stairs
We offer highest quality balusters with the best powder coated and custom faux finishes. The products we sell are the industry standard choice for custom stair builders, production home builders, stair remodel stores.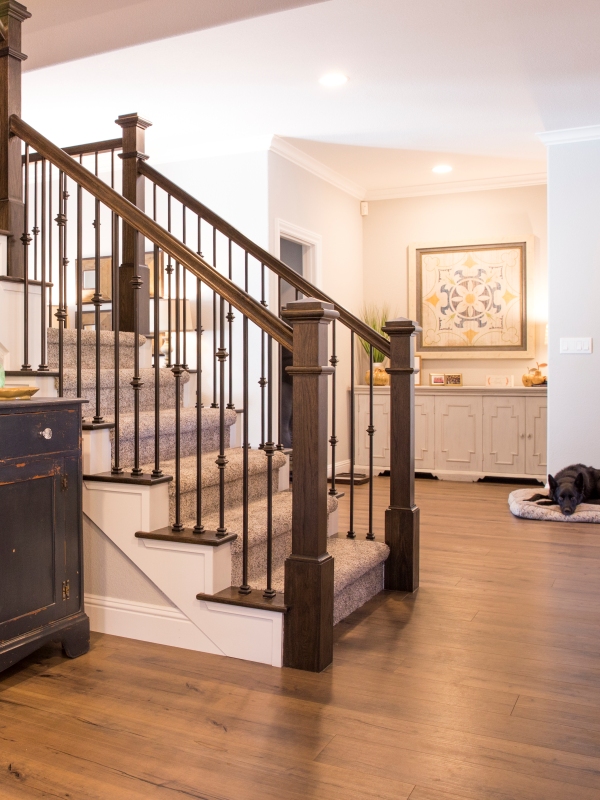 Wood Handrail and Wood Fittings for Stairs
Our handrail is free of knots and is ready to stain. Our handrail is made out of solid wood, it does not contain a laminate or veneer. We carry a variety of industry standard handrail profiles and a large amount of matching handrail fittings. We stock Red Oak, American Cherry and Maple. Exotic wood species available upon request as well as custom handrail profiles.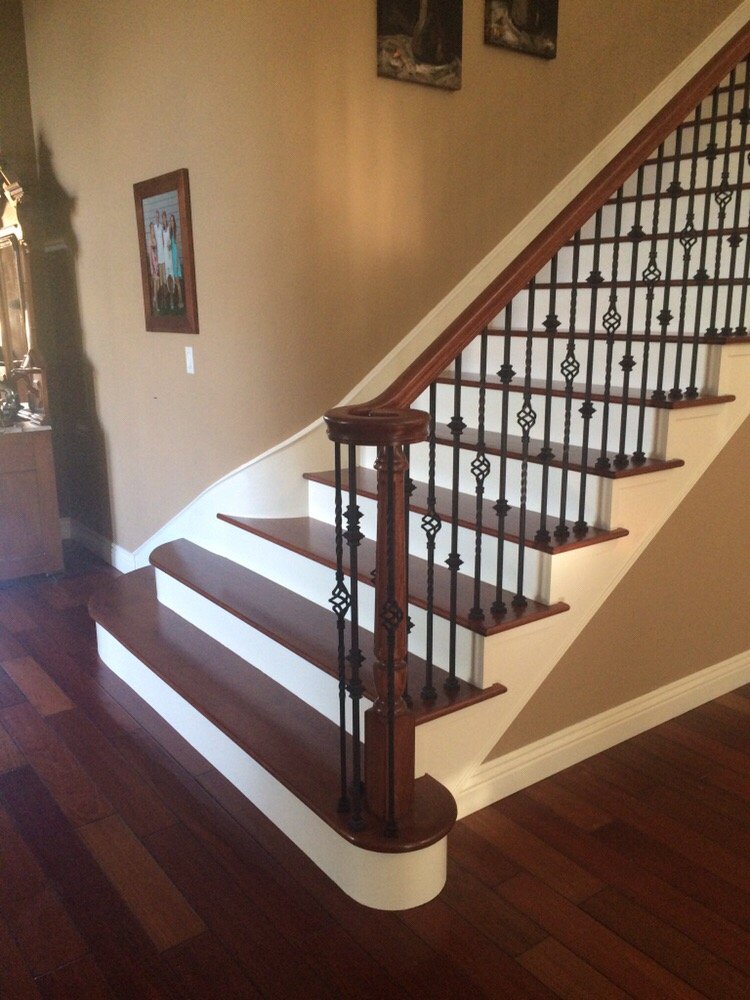 Wood Balusters for Stairs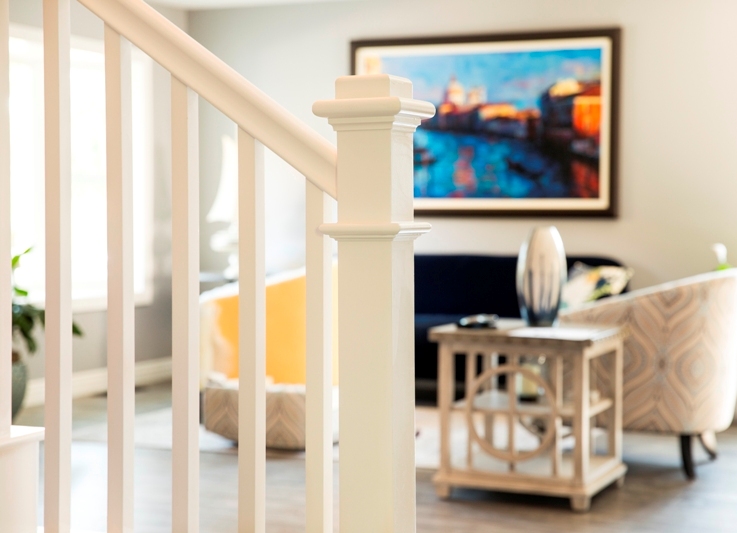 Wood balusters are available for customers who wish to have a more traditional look. We have both painted/primed wood balusters and balusters that come ready to stain. Wood balusters options include paint grade, poplar and red oak, but other exotic species are available upon request. All of our wood newel series have matching wood balusters.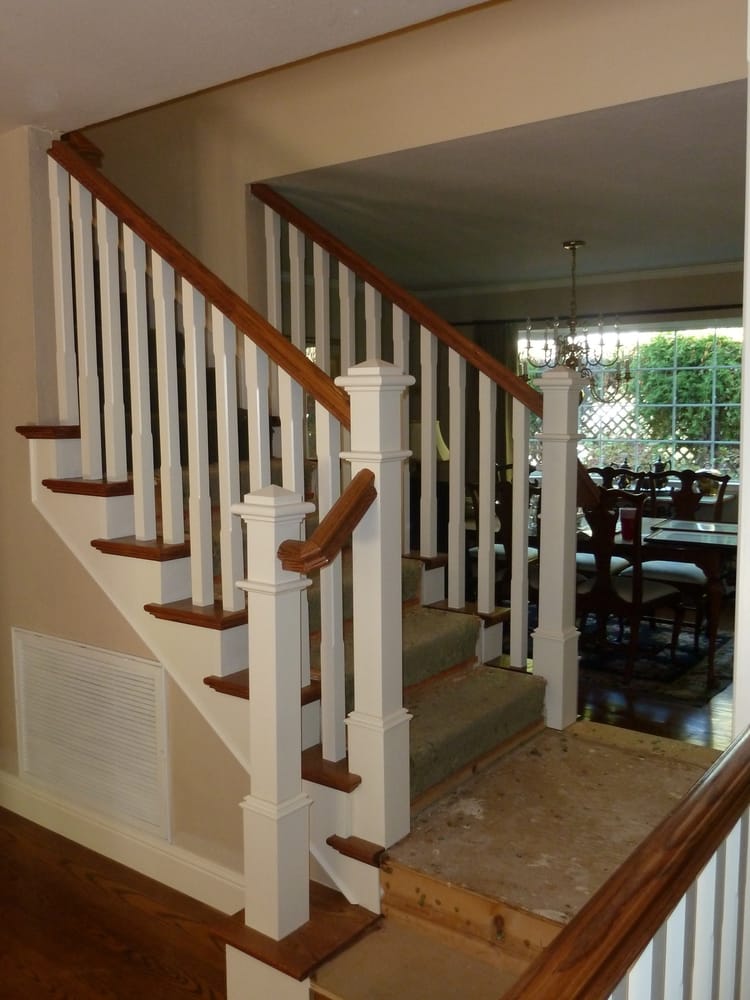 Base Shoes for Iron Balusters
Base Shoes for wrought iron balusters are used to create a finished look for your staircase and are also designed to save you time and money during installation. Quite often, gaps and imperfections can happen after you drill the holes to install your balusters. Base shoes are the perfect cover for these imperfections. Keep in mind that base shoes offer no structural support and are a purely decorative addition to your staircase project.
Benefits of using shoes in your staircase remodel:
Saves time! Drilling a round hole and using a shoe to hide the gaps is the preferred method by installers across the nation. Without shoes you would have to drill perfect round (or punch out perfect square) holes, greatly increasing the time and cost of installation.
Hides gaps and imperfections left over from drilling. Let's face it, even the most skilled installer makes mistakes at times. Scrapes & damaged wood is common and sometimes unavoidable during staircase remodel and these shoes are the perfect cover up!
Gives a finished look. Using base shoes on bottom and top of your balusters creates a more finished look which is favored in most staircase installs.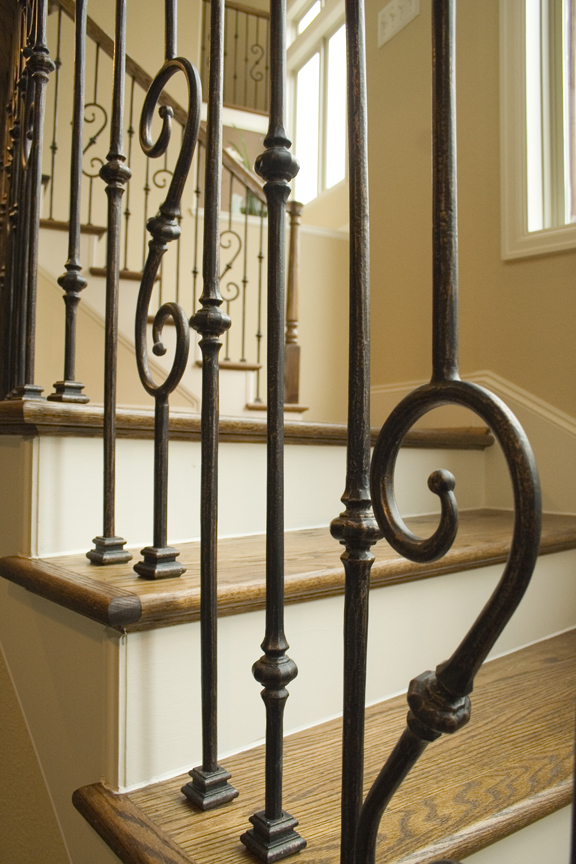 Wrought Iron Newel Posts
We supply wrought iron newels to match their iron balusters in both style and finish. Our iron newels are easy to install and will never bend or break. All of our iron newels meet building code requirements and our powder coating is lead-free and passes all national requirements for safety. The products we sell are widely known for providing the highest quality stair parts in the United States and you will love our iron newels.
Iron Newels Posts – How they work
Iron newels are designed to be the main structural support for a staircase. You need to use a newel post at the beginning of your stairs, at the end of a stair, at every level change and also every time your stair makes a turn. It is also highly recommended that you use a newel post every 8 ft. on a long stair railing section or balcony. Newels provide the strength and stability every staircase needs. Newels are also required to pass your home inspection.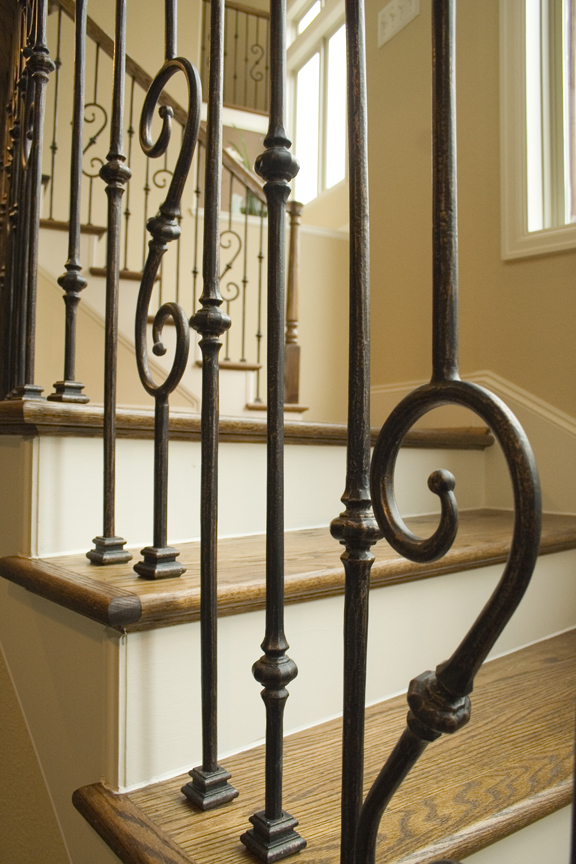 Wood Newel Posts for Stairs
We supply wood newels in a large variety of profiles to fit every home. From simple blank posts to turned and fluted newels, we have styles to match your taste. All of our newels are made from solid wood, not from laminates or veneers. Our wood newels are free defects and knots and come ready to stain. Our preferred dealers also provide a complete paint and stain package with your stair installation. Below is a small sample of the different profiles of our wood newels.
Wood Box Newels
Our wood box newels are the perfect newel to make your staircase look prominent and bold. Box newels are usually recommended for staircases that have the space to spare because our box newels are 6-1/4? wide where a standard newels is about 3? wide. Contact us to determine which box newel is right for you.
Custom Wood Newels
If we don't have the newel design you are looking for then we can have it special order. Consult with your sales rep to determine if a custom wood newel is an option for you. If we do have the style of newel you want but we don't have the specific wood species in stock then we can easily have one made for you.
Exotic Wood Newel Post Species
Clear Alder
American Cherry
Pecan
Brazilian Cherry
Sapele Mahogany
Walnut
White Oak
and More…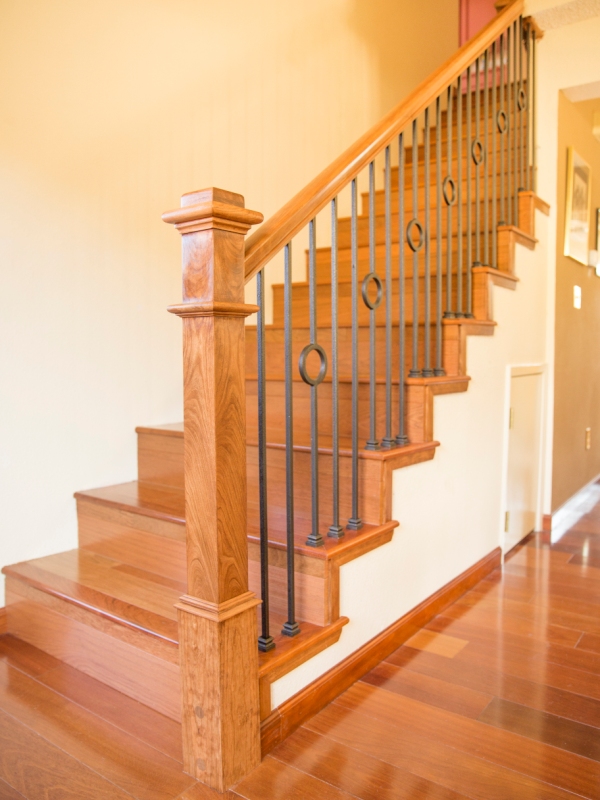 Wrought Iron Panels for Stairs
Wrought Iron Panels are an excellent way to give your staircase an elegant and custom look. Iron panels can be custom fabricated to form your entire stair railing or you can mix in a few scroll panels to give your stair rail a nice center piece.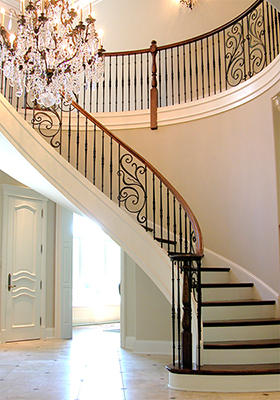 Call us to see inventory in our local store or visit Stiars.com and our Amazon Prime storefront

925-969-1587
Toll Free:
877-965-4700